Types of drainage - pros & cons (with independent cost comparison)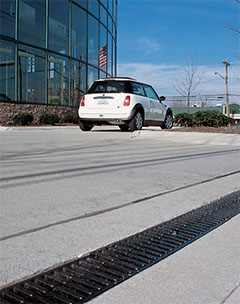 There are two main approaches to surface water drainage:
Linear drainage
Simple one-way falls are required for linear drainage, enabling a continuous line of water capture which quickly and efficiently collects and transfers surface water off site.
Grated pit and pipe drainage
Precise and exact grading is required to intercept surface water with the grated pit and pipe option. The pits are located at strategic areas on the pavement to collect the water which is removed from the site via a network of underground pipes.