Choosing grates for trench drains
A grate's primary function is to ensure all the surface runoff on a pavement enters the drainage system efficiently. Grates also need to be strong enough to withstand traffic without breaking.
Design criteria for grates
Liquid intake
Material durability
Loading
Locking
Slot style and aesthetics
Legal and user requirements for: – Slip resistance –  Wheelchairs and walking canes –  Bicycle safety – Heel protection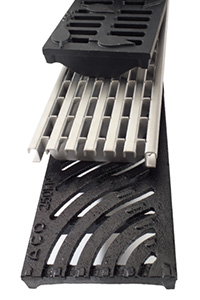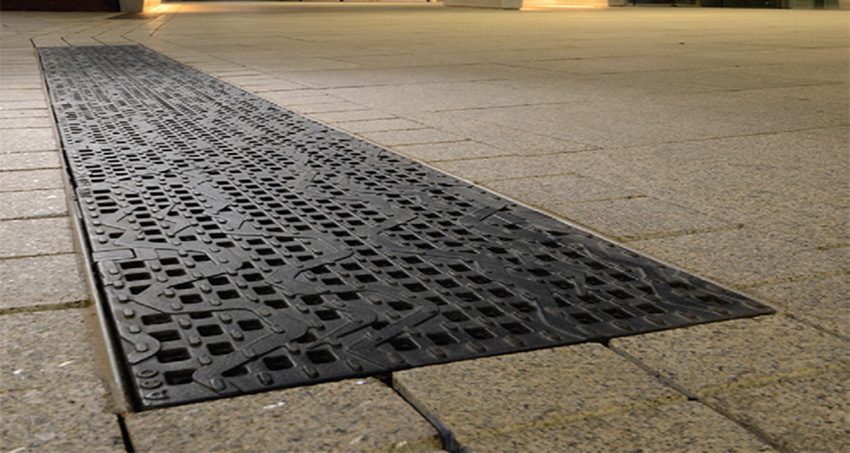 Contextual – grates that help to tell a story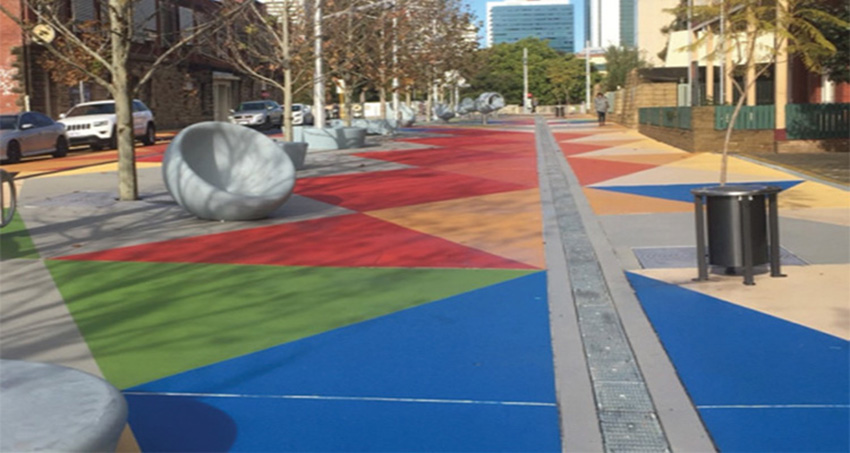 Contrast – grates contrast with the surrounding surface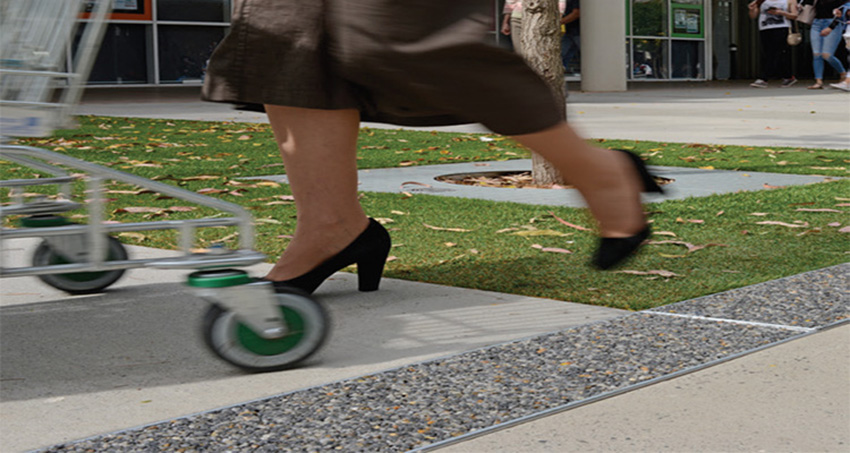 Design – grates are an integral part of the pavement design
Discreet – drainage system has a minimal impact on the pavement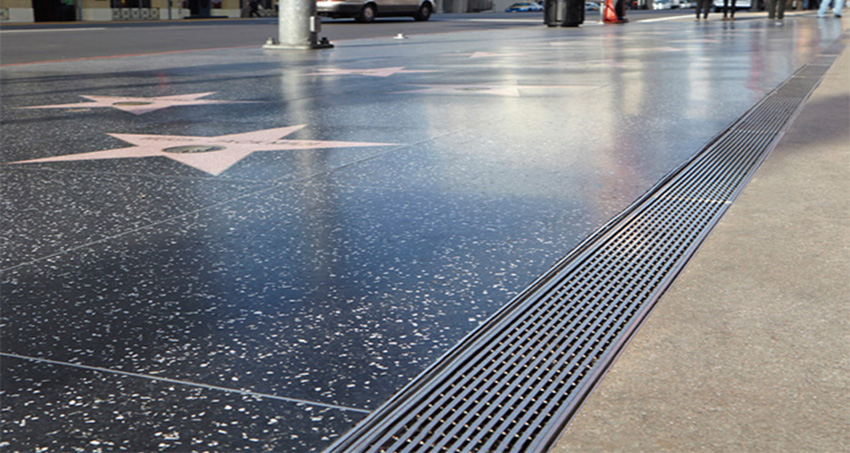 Aesthetics – grates are used as a design element in the pavement
In recent years, the visual design of grates and drainage systems has become more important.
ACO has an extensive range of grates with a variety of slot sizes, patterns and construction materials.
ACO's Heelsafe® Anti-Slip grates is a dedicated range specifically designed for pavements where a balance between pedestrian safety and surface liquid collection is required.
To visit ACO's wide range of pedestrian safe grates, click here
CPD training
In today's ever-changing construction industry, it has never been more important to ensure you are up to date with current industry regulations, practices, trends and innovations.
With a series of free Continuing Professional Development (CPD) and industry specific courses, we provide essential learning and knowledge to construction professionals, ensuring you can undertake professional development when and where you need it.
Continuous professional development is a commitment required by chartered bodies to develop your career and encourage lifelong learning. Some courses have been accredited by professional associations such as Engineers Australia (EA), Australian Institute of Landscape Architects (AILA) and Architectural Information Services (AIS).